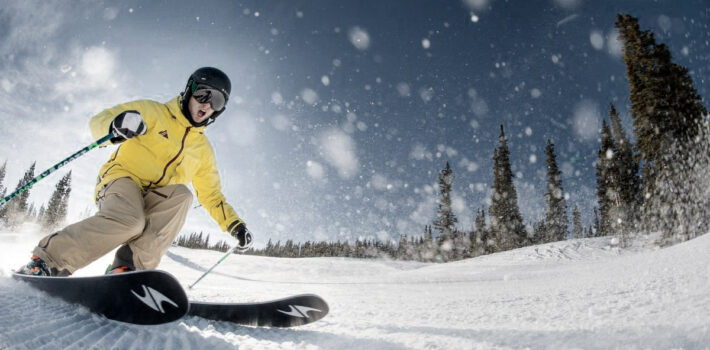 Skiing down the slopes of one mountain is great, but why not try two in this 2022-23 ski season? On any given day, skiers and snowboarders race down the slopes of both Vail and Aspen ski resorts. The two mountains are practically next to each other, and sometimes people don't know which one is better.
The two resorts share many similarities. They both have excellent snowfall records, an abundance of intermediate trails, and offer great amenities for all types of skiers and snowboarders. Bus service, shuttle service, limousines, and private car service are available from Denver to Vail and Aspen.
Differences between Aspen and Vail Ski Resort
However, there are also some differences between Aspen and Vail that make each one unique.
We have looked at both resorts and curated this blog on Aspen vs. Vail Ski Resort.
Skiing
Both resorts offer excellent skiing opportunities owing to their high elevation. Aspen offers more challenging terrain than Vail, but Vail has more runs for beginners and intermediates.
Further, Aspen is ideal if you want a relatively quiet place, while Vail is more crowded and not perfect if looking for seclusion.
Terrain
Both have terrain parks for skiers who want to try tricks on their boards or skis at the end of a run.
However, Aspen has much more steeps, chutes, trees, and glades than Vail. It also has more extreme terrain like ski jumping. Further, its landscape is designed to challenge expert skiers who want to push their limits in powdery snow conditions or deep powder falls.
On the other hand, Vail has much more intermediate terrain. It is easier to find groomed trails without bumps or moguls at Vail than at Aspen. This makes Vail a good choice for families with young children who are just learning to ski or snowboard or adults who want a relaxing day on the slopes.
Elevation
Both of these resorts have an elevation of over 10,000 feet and are known for having some of the best skiing conditions in America. And if you're planning on visiting one of these resorts, there are many factors to consider to help you decide which one works best for your vacation plans.
More specifically, Vail is located at 11,570 feet above sea level, with a 3450 feet vertical drop, while Aspen is located at 12,510 feet above sea level with a 4406 vertical drop.
Food, dining, and hotels
Aspen is known for its food scene, with some of the best restaurants in the country. Similarly, Vail has plenty of great dining options as well. However, there are also plenty of affordable places to eat at both resorts, so you don't have to break the bank just because you're visiting a high-end resort. Book any local mountain car service to enjoy local best restourants.
Hotels at both resorts range from luxury hotels to more budget-friendly options. If you're looking for something more affordable than luxury hotels but don't want to stay further away from the slopes, consider staying at one of these mid-range hotels near Aspen or Vail ski resorts.
Generally, both spots have excellent restaurants where you can get food ranging from simple burgers to fine dining options like steak dinners.
Aspen vs. Vail ski resort: The verdict?
Ultimately, you'll need to figure out what works for you. There's no magic formula for finding the perfect ski resort, but you may find that Aspen or Vail is better suited to you and your preferences. What's more, no matter which ski resort you choose, there are still some typical attractions between these two spots.
Between the incredible views of nature and the top-notch skiing, you can find something to enjoy at either one of these resorts.
Related Mountain Car Transportation: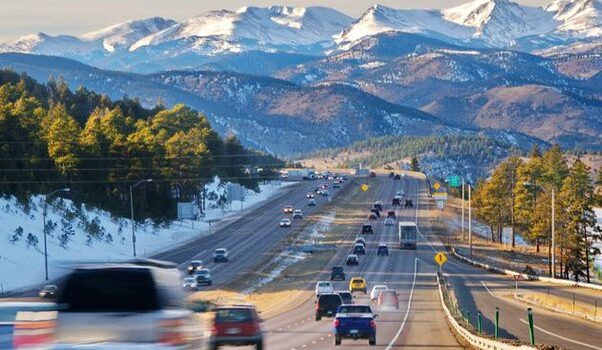 Driving in the Mountains, especially in the winter, can be a concern when arranging a work trip or a vacation. You only want to think about having a good time when you're going on vacation. On your relaxing trip, you don't want any inconvenience. After a lengthy travel to Denver, you may not want to deal with renting a car and driving yourself. Here is why you need a personal drive while heading to Vail.
·       Great service and professionalism:
When you choose a Denver to Vail Car Service and driver, your safety and satisfaction are their top priorities. The personal driver must be prepared to demonstrate his expertise on the journey from Denver to Vail.
The client that goes from Denver to Vail should expect professionalism in all aspects of their experience. The customer is always right, so make sure you have a driver you feel comfortable with before you begin your car service travel from Denver to Vail.
·       Secure Airport Pickup:
Getting to the airport on time is an excellent example of being on time. A plane will not hold your seat since you could not secure transportation when you needed it. Whether or whether you are on board, the plane will take off anyway.
You will be picked up by a private transportation service that too at an affordable service rates and transported to the airport on time. When you arrive at the airport, the same rules apply as before. After a long travel, the prospect of having to wait for a taxi is not something you look forward to.
·       Convenience:
Everything becomes more accessible and more convenient when you have a personal driver on hand. You can move around more efficiently, and you can also relax more comfortably. You'll have a greater sense of well-being. It's fun to travel with a companion, and the driver can keep an eye out for your safety if something goes wrong.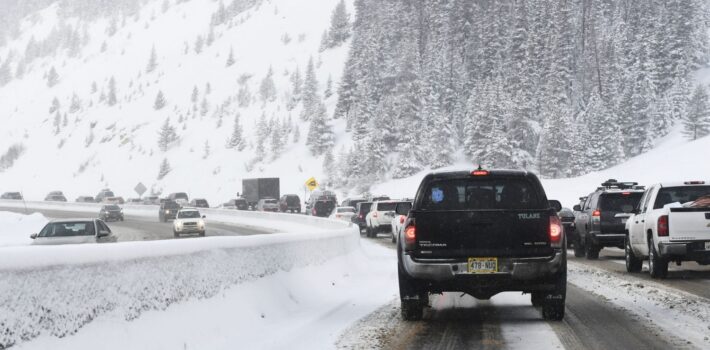 Vail is a municipal town in Eagle County, Colorado US. It is home to the Vail ski resort and the largest ski mountain in the US. The city hosts numerous events annually and is famous for its hotels and dining.
How to reach Vail
You can reach Vail from Denver International Airport by our Vail car service. It generally takes 2-3 hours depending on the weather and traffic conditions to reach Vail from Denver International Airport. If you do not want to rent a convenient mountain car service, you can avail of the shuttle services which will be more affordable.
Recreation in Vail
Vail is picturesque all throughout the year. But ski sports fans and snowboarding enthusiasts all over the world gather here for the best experiences between December and March. But do not miss summer in Vail. During summer the ski trails become mountain biking and extensive hiking trails! During holidays the prices are high, as it happens typically in most places.
Accommodations in Vail
There are several amazing hotels in Vail. The base of the mountain named Lionheads or the Vail village is the most beautiful place to stay in this ski paradise. Our amazing cars will drop you to your destination on time. The Marriot, the Arabella, the Four Seasons Resort in Vail Village, and the Sonnenalp hotel located just in the middle of Vail village are some of the exotic places you can choose to reside while in Vail. These places offer you numerous amenities and a picturesque view of the snow-clad slopes of the mountains along with the ski trails coming down the slopes.
If you are looking for a romantic getaway, you can stay at a hotel, if you travel in a group you must choose to rent a home on the slope-side of the mountains.
Spa and several restaurants and bars, and trendy cocktail lounges make your vacation an amazing experience. For high-class accommodations along with European charm, Arabella is a centrally located hotel. A heated pool and hot tubs in their large spa area, an ice rink in the open air, and multiple fire pits add to Arabella's exquisite charm.
Modern Chalet in Vail Village, Creekside Mountain home, Ultra-Luxurious hotel Chalet, and Penthouse in the center of Vail Village are some other lodging options in Vail.
Lionshead is a 5-minute walk from Vail village and is near to one of the main lifts/gondolas. Unbeatable location and updated accommodation are available in Marriot Lionshead. Hot tubs and heated outdoor pools are the features of the Ritz Carlton Club in Vail. Living areas, big washrooms, and modern fully equipped kitchens are other amenities you can enjoy at Ritz. Our Vail car service will take you to any hotel you like!
Eateries in Vail
Tavern on the Square, Blue Moose Pizza, Garfinkel's, The 10th, Sweet Basil, La Bottega, Bol, Rimini Gelato, and Rocky Mountain Chocolate Factory are the top seven restaurants to eat in Vail. After the skiing or hiking in the summer seasons, you get exhausted and appetite becomes the first and foremost thing you wish to satisfy. In Vail, you get sufficient variations of food to serve your needs.