Breckenridge has become almost synonymous with skiing, yet skiers who never go to this picturesque mountain town are losing out. Skiing in Breckenridge is like taking a trip into the great outdoors because of how beautiful and exciting it is. In this article we are going through the top annual events in Breckenridge Colorado for the upcoming year 2023.

If you are looking for private car service from Denver to Breckenridge for any upcoming event, we will recommend trying our top fleets with years of trust.
Breckenridge, situated in the center of some of Colorado's most breathtaking natural scenery, plays home to several spectacular events throughout the year. This is a tiny town well worth visiting, with much to do and see. One of the biggest draws to this area is its natural beauty. To take in its charming ambiance, you'll want to give yourself plenty of time.
Breckenridge is not just a terrific place to go skiing, but it also hosts a number of events that promote art, music, and gastronomy. Here is a list of the five best events in breckenridge colorado to give you an idea about the happenings of this stunning place to visit:
Events in Breckenridge Colorado 2023
The Day of the Dead:
Dia de Los Muertos is a celebration of the lives of loved ones we have lost in observance of the Mexican holiday known as the "Day of the Dead." This event is celebrated in November every year, and celebrations of the multi-day occasion in Breckenridge include Aztec dance, themed meals, and storytelling.
Craft Spirits Festival:
The Breckenridge Craft Spirits Festival is the place to be if you enjoy cocktails, as it features a wide variety of exciting events, including:
Tastings from small-batch distillers
Seminars from artisan spirit producers
Cooking classes where you can learn to make cocktails
A scavenger hunt
Delicious cuisine prepared by local chefs
The festival features spirits from forty distilleries, exclusive tours, seminars, and after-hours events.
Wine Tasting in Breckenridge:
In the autumn (September), wine connoisseurs gather with celebrity chefs and vintners for this annual celebration. As its name suggests, the Breckenridge Wine Classic is an experience meant to delight the senses. But if that doesn't get your attention, know that the event is scheduled for the time of year when the local foliage displays its most vibrant autumn hues.
Festivities Marking the Declaration of Independence:
During the Fourth of July holiday, Breckenridge hosts a parade, various musical and artistic events, and lively sporting activities. The night will be capped off with a performance by the National Repertory Orchestra.
Championships of the World in Snow Sculpting:
The International Snow Sculpture Championship, one of the biggest snow sculpture contests in the world, attracts teams of ferociously skilled ice sculptors from all over the world to Breckenridge to participate. you can easily book any trusted limo service Denver airport for comfort and private rides and transfers.
In January, the town of Breckenridge becomes a fantastical realm accessible only to the visitor's mind. Large snow sculptures depicting fantastical and surreal scenes and abstract forms will be on display during this competition. This deserves your attention as one of the greatest events in Breckenridge, if not all of Colorado.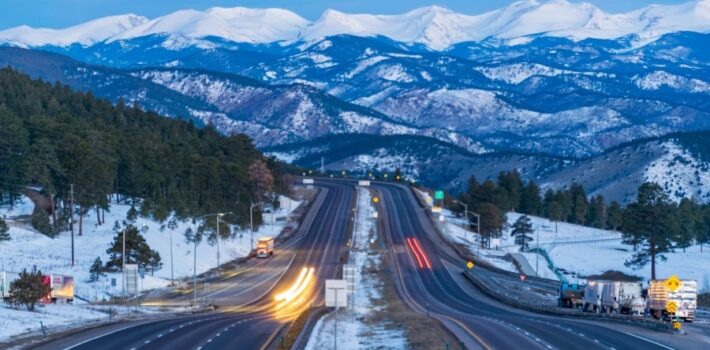 Are you looking for a snowy and cold place to ski this winter? Vail Ski Season 2022-23 You don't have to wait until the last minute as Vail is the place to be in the wintertime. There is so much snow here that supply can't keep up with demand.
Further, the access is hassle-free and pocket-friendly to many, regardless of your location. Here is a blog what you need to know. You will also learn why so many people call Vail their home away from home.
When does the vail ski season 2022 start?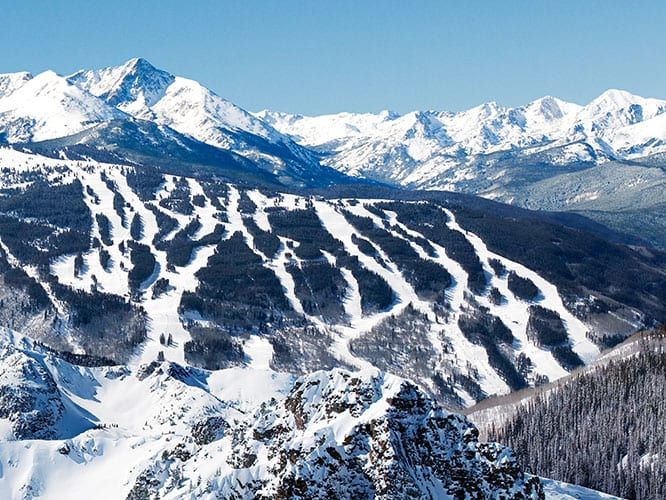 Skiing in Vail is a dream for many. The spot is one of the largest single ski areas in the country and offers skiers and snowboarders a variety of terrain to choose from. Depending on the specific location, the vail ski season 2022-23 starts in November and runs through April.
Further, the exact dates are dependent upon the weather conditions during each year. The season generally begins with limited openings and ends when all trails and lifts are open for skiing. With the Mountain car Service.
Which is the best month to ski in vail?
December to March and June to September are some of the best Vail ski seasons in 2022 dates. However, the former also marks the official skiing season, which means the area is crowded and hotels are expensive.
If you are a beginner or looking for a quiet skiing season, consider visiting in November when there are few openings.
Charges for the 2022 Vail ski season
The charges for skiing are dependent on your age and days of skiing. Generally, a child between 5 and 12 will pay $78, while individuals over 13 years part with $113 and $159 per day. However, these daily prices are higher during weekends.
The six-day price for the same individuals ranges between $390-596 and $564-$792, respectively.
Where to stay
There are many different lodging options available if you're planning a trip to Vail ski season dates, Colorado for the 2022 ski season.
These hotels and lodges provide excellent services and have comfortable rooms with all the necessary amenities to make your stay comfortable. They also offer good food options at affordable prices so that you can eat well without spending much money on food.
You can choose from several hotels like The Watch Hill,  The Passage Point, Woods Manor, and Mountain Thunder, which provide excellent service at affordable prices.
Is Vail, Colorado, a great ski resort for families?
Vail is one of the most family-friendly ski resorts in the country. The slopes are ideal for beginners, intermediates, and even advanced skiers. The mountain has over 100 trails, so there is something for every skill level. It's also effortless to get around with its gondola rides up the mountain.
There are also lots of activities for kids and adults after you are done skiing or snowboarding. You can go snowmobiling or sleigh riding with your family or enjoy an afternoon at the spa after a long day on the slopes. There are also plenty of dining options available near the slopes.
Plan to enjoy the Vail Ski season 2022 in style
Overall, Vail Ski Season 2022-23 is poised to be yet another fantastic season in the Vail Ski Resorts.
The 2022 season will also likely see a boost in tourism, hassle free with Denver to vail car service and as a result, there is a lot to look forward to in this upcoming season and even more excitement on the horizon.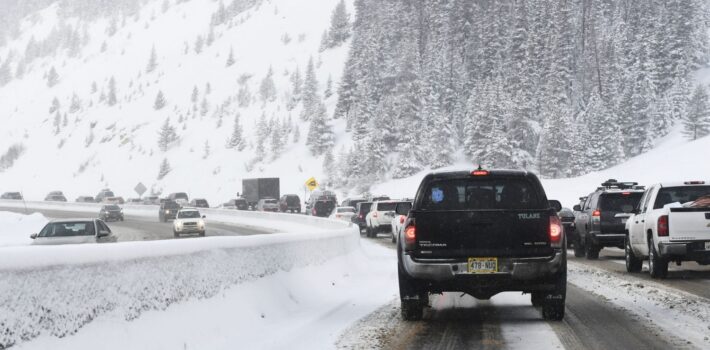 Vail is a municipal town in Eagle County, Colorado US. It is home to the Vail ski resort and the largest ski mountain in the US. The city hosts numerous events annually and is famous for its hotels and dining.
How to reach Vail
You can reach Vail from Denver International Airport by our Vail car service. It generally takes 2-3 hours depending on the weather and traffic conditions to reach Vail from Denver International Airport. If you do not want to rent a convenient mountain car service, you can avail of the shuttle services which will be more affordable.
Recreation in Vail
Vail is picturesque all throughout the year. But ski sports fans and snowboarding enthusiasts all over the world gather here for the best experiences between December and March. But do not miss summer in Vail. During summer the ski trails become mountain biking and extensive hiking trails! During holidays the prices are high, as it happens typically in most places.
Accommodations in Vail
There are several amazing hotels in Vail. The base of the mountain named Lionheads or the Vail village is the most beautiful place to stay in this ski paradise. Our amazing cars will drop you to your destination on time. The Marriot, the Arabella, the Four Seasons Resort in Vail Village, and the Sonnenalp hotel located just in the middle of Vail village are some of the exotic places you can choose to reside while in Vail. These places offer you numerous amenities and a picturesque view of the snow-clad slopes of the mountains along with the ski trails coming down the slopes.
If you are looking for a romantic getaway, you can stay at a hotel, if you travel in a group you must choose to rent a home on the slope-side of the mountains.
Spa and several restaurants and bars, and trendy cocktail lounges make your vacation an amazing experience. For high-class accommodations along with European charm, Arabella is a centrally located hotel. A heated pool and hot tubs in their large spa area, an ice rink in the open air, and multiple fire pits add to Arabella's exquisite charm.
Modern Chalet in Vail Village, Creekside Mountain home, Ultra-Luxurious hotel Chalet, and Penthouse in the center of Vail Village are some other lodging options in Vail.
Lionshead is a 5-minute walk from Vail village and is near to one of the main lifts/gondolas. Unbeatable location and updated accommodation are available in Marriot Lionshead. Hot tubs and heated outdoor pools are the features of the Ritz Carlton Club in Vail. Living areas, big washrooms, and modern fully equipped kitchens are other amenities you can enjoy at Ritz. Our Vail car service will take you to any hotel you like!
Eateries in Vail
Tavern on the Square, Blue Moose Pizza, Garfinkel's, The 10th, Sweet Basil, La Bottega, Bol, Rimini Gelato, and Rocky Mountain Chocolate Factory are the top seven restaurants to eat in Vail. After the skiing or hiking in the summer seasons, you get exhausted and appetite becomes the first and foremost thing you wish to satisfy. In Vail, you get sufficient variations of food to serve your needs.