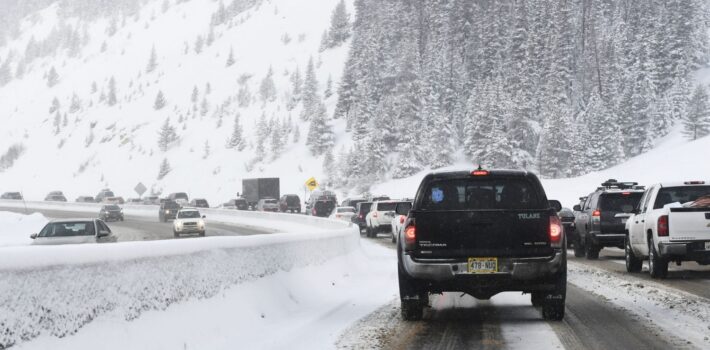 Vail is a municipal town in Eagle County, Colorado US. It is home to the Vail ski resort and the largest ski mountain in the US. The city hosts numerous events annually and is famous for its hotels and dining.
How to reach Vail
You can reach Vail from Denver International Airport by our Vail car service. It generally takes 2-3 hours depending on the weather and traffic conditions to reach Vail from Denver International Airport. If you do not want to rent a convenient mountain car service, you can avail of the shuttle services which will be more affordable.
Recreation in Vail
Vail is picturesque all throughout the year. But ski sports fans and snowboarding enthusiasts all over the world gather here for the best experiences between December and March. But do not miss summer in Vail. During summer the ski trails become mountain biking and extensive hiking trails! During holidays the prices are high, as it happens typically in most places.
Accommodations in Vail
There are several amazing hotels in Vail. The base of the mountain named Lionheads or the Vail village is the most beautiful place to stay in this ski paradise. Our amazing cars will drop you to your destination on time. The Marriot, the Arabella, the Four Seasons Resort in Vail Village, and the Sonnenalp hotel located just in the middle of Vail village are some of the exotic places you can choose to reside while in Vail. These places offer you numerous amenities and a picturesque view of the snow-clad slopes of the mountains along with the ski trails coming down the slopes.
If you are looking for a romantic getaway, you can stay at a hotel, if you travel in a group you must choose to rent a home on the slope-side of the mountains.
Spa and several restaurants and bars, and trendy cocktail lounges make your vacation an amazing experience. For high-class accommodations along with European charm, Arabella is a centrally located hotel. A heated pool and hot tubs in their large spa area, an ice rink in the open air, and multiple fire pits add to Arabella's exquisite charm.
Modern Chalet in Vail Village, Creekside Mountain home, Ultra-Luxurious hotel Chalet, and Penthouse in the center of Vail Village are some other lodging options in Vail.
Lionshead is a 5-minute walk from Vail village and is near to one of the main lifts/gondolas. Unbeatable location and updated accommodation are available in Marriot Lionshead. Hot tubs and heated outdoor pools are the features of the Ritz Carlton Club in Vail. Living areas, big washrooms, and modern fully equipped kitchens are other amenities you can enjoy at Ritz. Our Vail car service will take you to any hotel you like!
Eateries in Vail
Tavern on the Square, Blue Moose Pizza, Garfinkel's, The 10th, Sweet Basil, La Bottega, Bol, Rimini Gelato, and Rocky Mountain Chocolate Factory are the top seven restaurants to eat in Vail. After the skiing or hiking in the summer seasons, you get exhausted and appetite becomes the first and foremost thing you wish to satisfy. In Vail, you get sufficient variations of food to serve your needs.